 Aurora Coworking Network.
We are a Slovenian Cooperative for Coworking spaces running in
rural, suburban, and small cities under 50k inhabitants.
Coworking is more than desks and wifi, it is a diverse global movement that is defining the new ways of work and community building.
We Stand With Ukraine
Information for Ukrainian citizens moving to Slovenia: This is a list of Coworking spaces and organizations currently offering local information and workspaces. In the document, you will find other relevant links.
Information for anyone looking to support Ukrainian citizens: This web page collects multiple support alternatives curated by the international Coworking movement.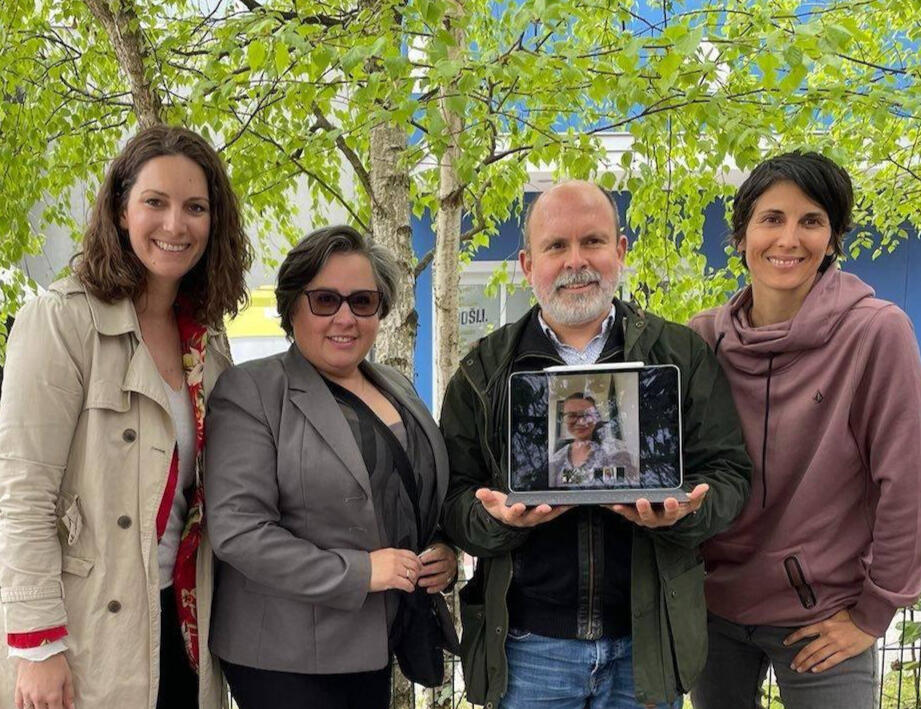 Coworking is a "...new way of approaching work, placing humans at the center of it. It is an experience but also an activity that happens within four walls or even virtually."
-- Around the World in 250 Coworking Spaces.
Coworking & ACN
ACN recognizes that Coworking spaces operating in small cities face different conditions and challenges than the ones in big cities.
Despite their business models, funding strategy, and the diversity of their stakeholders, their success depends on their capacity to adapt to their unique local culture.
ACN offers existing Coworking spaces, and new Coworking initiatives in Slovenia a path for cooperation, scaling, collective impact, and international networking.
ACN offers consulting, co-creation, and custom training programs to Municipalities, Local Governments, and other organizations that support entrepreneurship and regional development.
The ACN Team
ACN's Support Network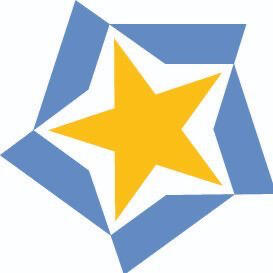 European Coworking Assembly
ECA's Mission:
Independent coworking, taken as a whole, has the largest and most powerful network in Europe, and we are a part of a growing and changing entrepreneurial ecosystem. We want to leverage this network for good.
To do that effectively we must speak with one voice and make decisions as a body about our part in the future of work.
The European Coworking Assembly is committed to this network of peers which is improving Europe in an open, collaborative, and horizontal way.
The Assembly has a European identity in the broadest sense of the word based on the five values of coworking: community, openness, sustainability, collaboration & accessibility.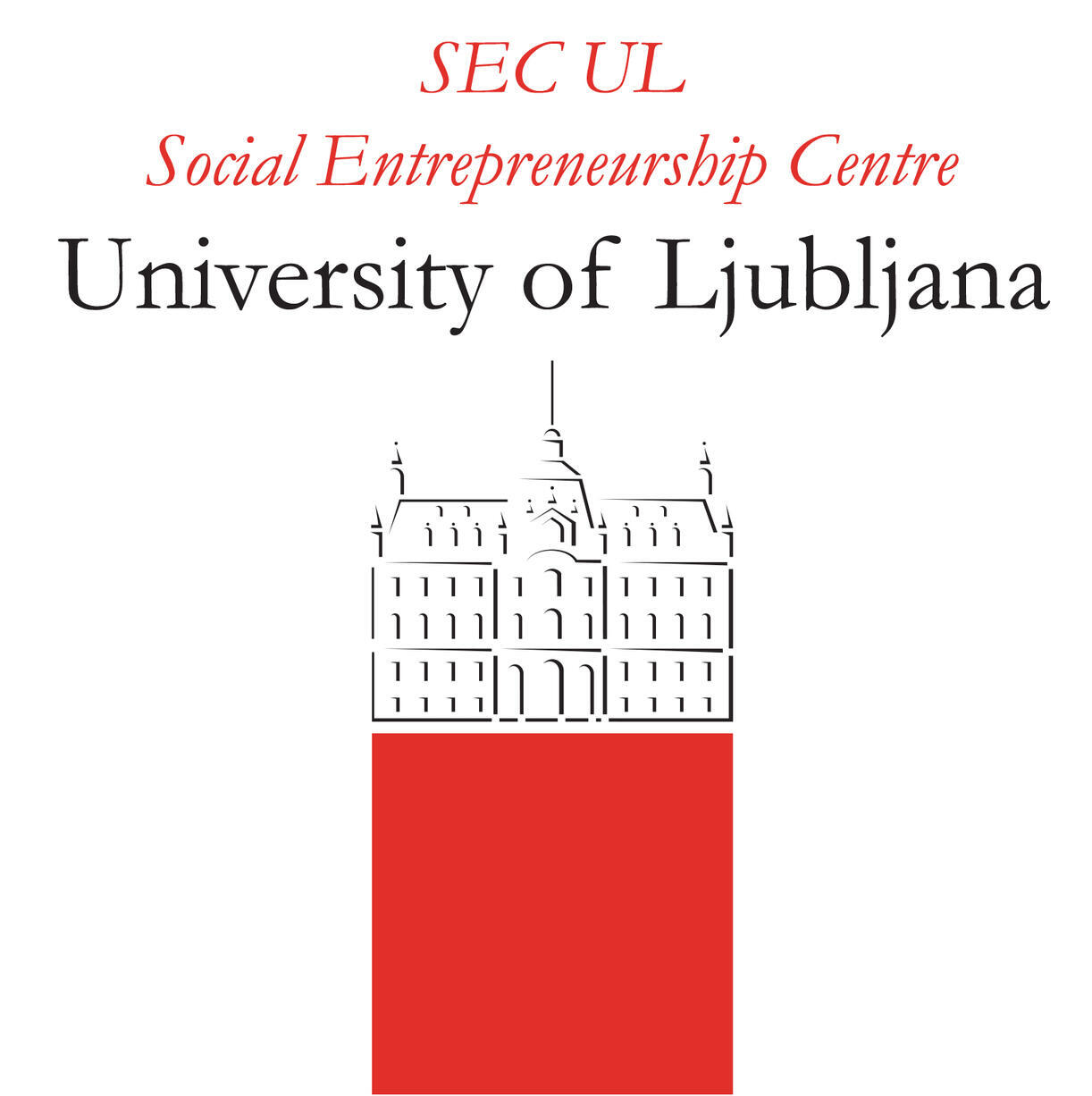 Social Entrepreneurship Centre - University of Ljubljana
The Social Entrepreneurship Centre at the University of Ljubljana brings together the University and 6 members of the University with the aim to develop research, education, consulting and other support activities in social entrepreneurship. The Centre was established by the University of Ljubljana, Biotechnical Faculty, Faculty of Economics, Faculty of Social Sciences, Faculty of Social Work, Faculty of Administration and Faculty of Education to set up an applied framework for research and development that connects researchers, educators and students from different areas with the economy and non-governmental sector, while offering potentials for cooperation to all those interested in the topic.
---
What does it mean to be an ACN full member?
ACN is a cooperative, and its reason for existence is to support its members. Becoming a full member of ACN means joining forces to keep your Coworking space in its best shape.
ACN full members have a say in the way we run the cooperative.
---
Is there any other way of supporting ACN?
Yes, ACN has a membership type designed for supporters, you would not get the opportunity to vote in important decisions but you will be part of the Coworking movement in Slovenia. For more details please use the form below to get in contact with us.
---
I'm thinking of starting a Coworking space in my area, can ACN help me?
You are not alone, each time more people think about sharing workspace with others. It is efficient, sustainable, and it gives a sense of community. Most of us work from home, but it comes to a moment when going out and seeing other people is a must. Contact us using the form below.
---
Aurora Coworking Network,
zadruga za promocijo sodela, z.o.o.
Please read our Privacy Policy and Terms of Service in the case of any doubts or questions about the information you shared.
© ACN.coop All rights reserved.
Privacy Policy and Terms of Use
Who we are

We are Aurora Coworking Network, zadruga za promocijo sodela z.o.o., socialno podjetje, in short ACN.

ACN is a Slovenian Cooperative registered in Murska Sobota, Slovenia, with its address at Norsinci 5b, 9221 Martjanci, Slovenia.

Our website address is: https://www.acn.coop

You can contact Mr. Jose Antonio Morales, the web admin for this website, via email to jose@lincolnisland.com or via Signal App: +38640215600.

Forms

When visitors leave information in forms using this website we collect the data they share, confirm their validity using email confirmation links, and store that information for further communication.

The forms we use are developed using the KonvertKit platform and or Microsoft Office 365 Forms application, and or the Carrd platform.

Cookies

If you share information on our website you may opt-in to saving your name, email address, and website in cookies. These are for your convenience so that you do not have to fill in your details again when you leave another comment. You can always delete these cookies using your Web browser.

For statistical purposes, our website might collect information regarding your visit and interaction. We use Google Analytics for collecting that information.

Embedded content from other websites

This website may include embedded content (e.g. videos, images, articles, maps, etc.). Embedded content from other websites behaves in the exact same way as if the visitor has visited the other website.

These websites may collect data about you, use cookies, embed additional third-party tracking, and monitor your interaction with that embedded content, including tracking your interaction with the embedded content if you have an account and are logged in to that website.

Who we share your data with

You can always request us to erase the information you shared with us.

We do not share, nor sell your personal information with third parties without your prior authorization.

ConvertKit newsletter & emails

We will only send you emails that you have signed up to receive, or which pertain to the services we provided to you.

To send you emails, we use the name and email address you provide us.

This website can send emails through the ConvertKit sending service. Some automatic messages will request you to confirm your email address as a security measure and to avoid someone using your email address without your authorization. This service allows us to track opens and clicks on our emails. We use this information to improve the content of our newsletters.

Your contact information

We don't ask you for personal information unless we truly need it in order to provide the services and information you requested.

We don't share your personal information with anyone except to comply with the law, develop our products, or protect our rights.

Privacy Policy Changes

Although most changes are likely to be minor, we may change our Privacy Policy from time to time, and at our sole discretion. Your continued use of this site after any change in this Privacy Policy will constitute your acceptance of such change.